Mangia NYC Introduces an Irresistible Holiday Menu, Bringing Festive Delights to the Big Apple
The renowned Italian eatery provides an all-inclusive solution for anyone looking for a flavorful festive and stress-free holiday experience in the city.
November 20, 2023 – New York, NY – It's Christmas time in the city and Mangia NYC is embracing the spirit of the season as it introduces its brand-new holiday menu and catering choices. The iconic gourmet eatery has curated an array of delectable offerings, ensuring New Yorkers experience a joyfully delicious and hassle-free season.
Mangia's chefs in the heart of downtown Manhattan invite New Yorkers to let them do the cooking for their home or office gatherings. Their catering selections include a yummy lineup of holiday cakes, intricately hand-decorated cookies, and tantalizing Christmas hors d'oeuvres. In addition to their classic menu items, they're introducing festive baked delights such as rich red velvet French macarons and their Italian panettone paired with Prosecco.
Mangia's team of event experts prides itself in exceeding expectations by managing all aspects, including food preparation, set up, bar services, and the provision of professional servers to ensure each event becomes a seamless and unforgettable experience.
Mangia's famous hot chocolate is a rich, warm, and inviting choice for retail clients to serve their customers over the holiday season. Likewise, for those wishing to spread holiday cheer, Mangia's gift selection is both delicious and spectacular. A beautifully packaged Mangia gift is the ideal way to share the joy of the season with friends, family, or colleagues.
"We are thrilled to present our most extraordinary holiday offerings yet," said Elena Consta, Marketing Director of Mangia NYC, of this year's menu and catering. Our team has poured their creativity and enthusiasm into developing a menu that will make this season exceptional for our valued customers."
As New York's beloved provider of mouthwatering locally sourced cuisine since 1981, they extend a warm invitation to everyone to include Mangia NYC in their celebrations this year.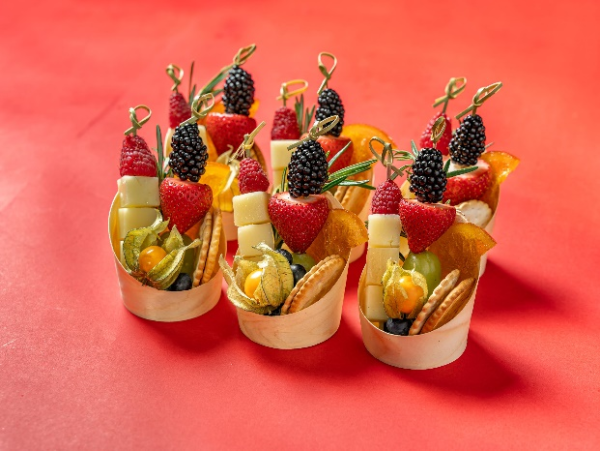 About Mangia NYC:
New York's iconic gourmet, Mangia NYC has been at the vanguard of the farm-to-table freshness movement since 1981. Over those forty-plus years, the popular artisanal Italian eatery has become famous for its superior cuisine, delicious baked goods, catering services, extensive dietary options, as well as its commitment to eco-friendly practices. Mangia! "Live the life you love."
CONTACT: Please contact us to learn more about Mangia NYC, the holiday menu, and catering services, or to schedule an interview for an article.
Website: https://mangia.nyc/
Address: Mangia NYC
50 W 57th Street, New York, NY 10019
Social Media:
https://www.instagram.com/mangia_nyc_official/
https://www.twitter.com/Mangia_NYC
https://www.pinterest.com/mangianyc
https://www.facebook.com/MangiaNYC
Media Contact
Company Name: Mangia NYC
Contact Person: Sasha Muniak, Founder
Email: Send Email
Phone: (212) 980-6363
Address:50 W 57th St
City: Manhattan
State: NEW YORK 10019
Country: United States
Website: https://mangia.nyc/