SOSIK ALUNO Drops New Album "I TRIED" and Launches Trendsetting Clothing Shop
SOSIK ALUNO's latest album, "I TRIED," hits the airwaves alongside a trendy clothing shop launch at sosikaluno.com/shop.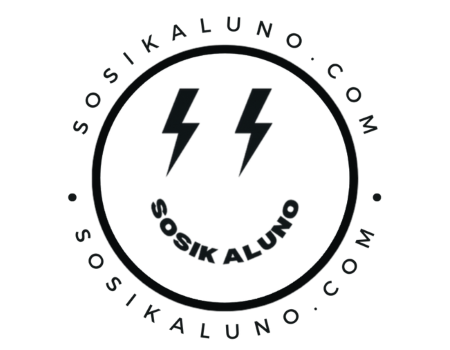 SOSIK ALUNO, the emerging artist hailing from the West Coast, has launched his latest musical project, the electrifying album titled "I Tried." Simultaneously, he introduces a cutting-edge clothing shop, inviting fans and fashion enthusiasts to explore his distinctive style at sosikaluno.com/shop.
The highly anticipated album, set to hit the airwaves on 17 November 2023, marks a significant chapter in SOSIK ALUNO's artistic journey. Known for his eclectic blend of genres and thought-provoking lyrics, "I Tried" is a testament to his dedication to spreading positivity and connecting with listeners on a profound level.
"'I TRIED' is an album dedicated to my fans and anyone who's going through tough times. After dealing with my own depression, I fell back on music and it was the only thing that would make me feel better. 'I TRIED' is dedicated to those who just want to feel good. No matter your preferred music genre, I hope you listen to this album, and it helps you feel better", said SOSIK ALUNO, encapsulating the essence of his latest musical creation.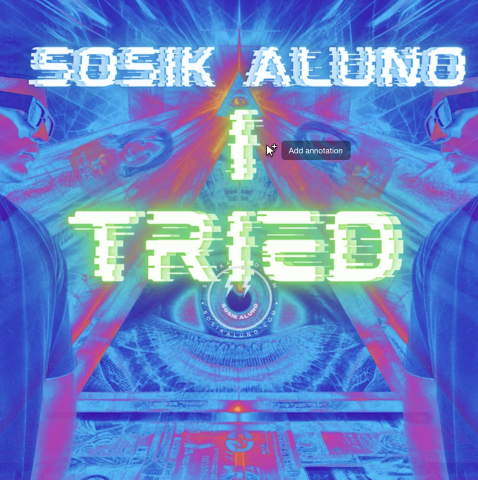 The album, available for purchase and streaming on Spotify, iTunes, and at sosikaluno.com/shop, promises a refreshing departure from the mundane. Straying away from overused sounds, SOSIK ALUNO brings unique sound waves that resonate with authenticity and raw emotion. The tracks within "I Tried" are not just songs but narratives, each carefully crafted to evoke a spectrum of emotions.
In conjunction with the album launch, SOSIK ALUNO unveils a new clothing shop at sosikaluno.com/shop. The collection is an embodiment of the artist's personal style, drawing inspiration from his experiences and influences. From statement streetwear to timeless classics, the shop caters to fashion-forward individuals who seek more than just apparel—they crave a form of self-expression.
SOSIK ALUNO's journey into music and fashion began during his time at the University of Oregon. Surrounded by ambitious peers with a shared passion for entrepreneurship, he was inspired to embark on his own creative venture. The future holds exciting prospects for SOSIK ALUNO, who envisions expanding his clothing brand and taking his music on tour, bringing his unique sound to diverse audiences.
Fans and newcomers alike are encouraged to visit sosikaluno.com to explore the latest album, delve into the artist's creative process, and peruse the curated selection of fashion items at the online store. Additionally, SOSIK ALUNO invites everyone to connect on Instagram for exclusive updates, behind-the-scenes content, and a glimpse into the artist's daily life.
Stream "I Tried" on spotify.
As "I TRIED" echoes across the music scene, SOSIK ALUNO proves that innovation and authenticity can thrive without relying on overused tropes. The album and clothing shop release signifies a significant stride in his artistic evolution, inviting audiences to join him on this exciting chapter of creativity and self-healing.
Users can visit the official website https://www.sosikaluno.com/ for any media or commercial inquiries.
Media Contact
Company Name: SOSIK LLC
Contact Person: Alonso Curiel
Email: Send Email
Country: United States
Website: Sosikaluno.com