Explainable AI Market Analysis And Trends By Segmentations, Top Key Players, Geographical Expansion, Future Development & Forecast – 2028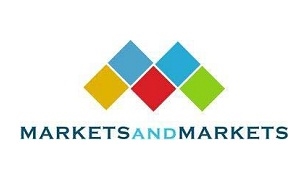 Microsoft (US), IBM (US), Google (US), Salesforce (US),Intel Corporation(US), NVIDIA(US), SAS Institute(US), Alteryx(US), AWS(US), Equifax(US), FICO(US), Temenos(Switzerland),Mphasis(India), C3.AI(US), H2O.ai(US), Fiddler(US), Zest AI(US), Seldon(London), Squirro(Switzerland), Kyndi(US), DataRobot(US),Databricks(US), Tredence(US), and Intellico(Italy.
Explainable AI Market by Offering (Solutions & Services), Software Type (Standalone Software, Integrated Software, Automated Reporting Tools, Interactive Model Visualization), Methods, Vertical and Region – Global Forecast to 2028
The Explainable AI Market size is to grow from USD 6.2 billion in 2023 to USD 16.2 billion by 2028, at a Compound Annual Growth Rate (CAGR) of 20.9% during the forecast period. Increasing regulations and requirements for transparency and accountability in AI systems drive the demand for Explainable AI solutions to ensure compliance with laws like GDPR and HIPAA.
Download PDF Brochure @ https://www.marketsandmarkets.com/pdfdownloadNew.asp?id=47650132
As per verticals, the healthcare & life sciences segment is to grow at the highest CAGR during the forecast period.
The healthcare & life sciences vertical is expected to grow at the highest CAGR during the forecast period. The healthcare and life sciences industry stands at the forefront of leveraging Explainable AI to enhance decision-making processes and improve patient outcomes. In this vertical, Explainable AI technologies are employed to make the predictions and recommendations generated by AI models more transparent and interpretable for clinicians, researchers, and regulatory bodies. As the application of AI in healthcare becomes increasingly widespread, ensuring that AI-driven diagnostics, treatment recommendations, and drug discovery processes are explainable is crucial to build trust and mitigate risks.
By Solutions by type, Software toolkits and frameworks Segment to grow at the largest market size during the forecast period.
Software toolkits and frameworks for Explainable AI are more developer-centric solutions. They offer libraries, APIs, and pre-built algorithms that data scientists and machine learning engineers can integrate into their existing machine learning workflows. These toolkits provide flexibility and customization options for those who want to implement transparency and interpretability in AI models. Toolkits provide a variety of algorithms for explaining and interpreting AI model predictions, such as feature importance, partial dependence plots, and saliency maps.
Request Sample Pages @ https://www.marketsandmarkets.com/requestsampleNew.asp?id=47650132
Unique Features in the Explainable AI Market
Transparency is given top priority in explainable AI models, which enable users to comprehend how a model arrives at a specific conclusion. Building trust in AI systems, particularly in delicate applications like healthcare, finance, and law, requires this transparency.
Human-interpretable explanations are produced by explainable AI systems. This entails helping AI systems and human users collaborate by providing information in a way that is clear and relevant to non-experts.
Because they can be applied to different machine learning models without regard to the underlying architecture, many XAI techniques are made to be model-agnostic. Users can use XAI approaches to a variety of AI systems due to its flexibility.
Explainable AI offers localised explanations for certain cases, giving insights into individual predictions. This aids users in comprehending the reasoning behind a specific choice made for a given input.
Furthermore, global explanations—which give a broad picture of a model's behaviour throughout the dataset—are provided by XAI. Understanding the general behaviour and patterns of the model benefits from this.
Systems with explainable AI frequently provide ways to incorporate user comments. Through this iterative process, users can improve system performance by modifying or directing the model's behaviour in accordance with their domain expertise.
Major Highlights of the Explainable AI Market
The use of explainable AI was expanding in a number of sectors, including manufacturing, healthcare, finance, and more. Adoption of AI systems was being driven by the requirement for interpretability and transparency.
Regulatory agencies were stressing more and more how crucial accountability and transparency are in AI systems. Adoption of explainable AI systems was increasingly dependent on compliance with standards and laws.
The usage of model-agnostic XAI approaches was growing. These methods could yield answers for a variety of machine learning models, irrespective of the underlying algorithm.
One main area of focus was on advances in improving the interpretability of deep learning models. Strategies like layer-wise relevance propagation and attention mechanisms were being investigated to improve the interpretability of complicated neural networks.
The goal of explainable AI solutions was to smoothly interface with current AI systems. Because of this, organisations were able to improve the interpretability of their existing models with little to no impact.
Explainability was especially important in the healthcare industry because medical decisions are delicate. The application of XAI aimed to improve the comprehensibility of therapy suggestions and diagnostic models.
Inquire Before Buying@ https://www.marketsandmarkets.com/Enquiry_Before_BuyingNew.asp?id=47650132
Top Key Companies in the Explainable AI Market
Some major players in the Explainable AI market include Microsoft (US), IBM (US), Google (US), Salesforce (US), Intel Corporation(US), NVIDIA(US), SAS Institute(US), Alteryx(US), AWS(US), Equifax(US), FICO(US), Temenos(Switzerland), Mphasis(India), C3.AI(US), H2O.ai(US), Fiddler(US), Zest AI(US), Seldon(London), Squirro(Switzerland), Kyndi(US), DataRobot(US), Databricks(US), Tredence(US), DarwinAI(Canada), Tensor AI solutions(Germany),. EXPAI(Spain), Abzu(Denmark), Arthur(US), and Intellico(Italy). These market participants have a combination of natural growth initiatives and external growth approaches, including the introduction of new products, forming partnerships and alliances, and engaging in mergers and acquisitions as part of their efforts to enhance their position within the global explainable AI market.
Microsoft has a diverse portfolio of AI solutions, which includes NLP and ML-based offerings, that have gained traction across various industries. They have bolstered their presence with the introduction of Azure Machine Learning, Visual Studio Tools for AI, Cognitive Services, and enterprise AI solutions. Furthermore, Microsoft is actively engaged in creating software, services, devices, and solutions to remain competitive in the era of intelligent cloud and intelligent edge. By heavily investing in mixed reality cloud, Microsoft empowers its customers to modernize their business processes. The company provides a comprehensive suite of cloud-based solutions that encompass software, platforms, and content. This encompasses a range of products, including operating systems, productivity applications that work seamlessly across devices, server applications, business solutions, desktop and server management tools, software development tools, and a library of video games. Microsoft has positioned itself at the forefront of the rapidly evolving landscape of explainable Artificial Intelligence (XAI). XAI, which aims to make AI models and their decision-making processes more transparent and interpretable, is a pivotal component of Microsoft's broader AI strategy. Microsoft leverages XAI to enhance trust and accountability in AI-driven solutions across various industries.
IBM is a globally renowned technology and consulting company with a long-standing history of innovation and leadership in the IT industry. With a strong presence across multiple business segments, IBM offers a diverse range of products, services, and solutions to cater to the needs of enterprises worldwide. IBM caters to a wide range of industries, encompassing aerospace and defense, government, manufacturing, healthcare, oil & gas, automotive, electronics, insurance, retail & consumer goods, banking & finance, life sciences, telecommunications, media & entertainment, chemicals, and numerous others. Operating in over 175 countries, IBM maintains a substantial presence across the Americas, Europe, the Middle East & Africa, as well as the Asia Pacific region. It has become the favored platform for all corporate applications. IBM focuses on advanced technologies like artificial intelligence (AI), data analytics, and cloud platforms. The flagship offering within this segment is Watson, an AI platform renowned for its natural language processing and machine learning capabilities. Watson enables organizations to analyze vast amounts of data, derive valuable insights, and enhance decision-making processes across various industries. IBM has made significant strides in the field of explainable Artificial Intelligence (XAI). XAI is a critical component of AI systems, ensuring transparency and interpretability in AI models and decision-making processes. IBM's commitment to XAI is evident through its focus on creating AI solutions that not only deliver high-performance results but also offer clear explanations for the decisions they make.
Media Contact
Company Name: MarketsandMarkets™ Research Private Ltd.
Contact Person: Mr. Aashish Mehra
Email: Send Email
Phone: 18886006441
Address:630 Dundee Road Suite 430
City: Northbrook
State: IL 60062
Country: United States
Website: https://www.marketsandmarkets.com/Market-Reports/explainable-ai-market-47650132.html