Cook County Office of Contract Compliance Vendor Event
Local Small Business Owners Invited to formally Meet e-Local Marketplace (ELM)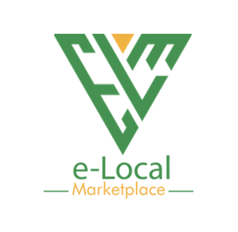 Dr. Makeba Butler, Deputy Director Education, Outreach, & Strategic Engagement and her team are dedicated to actively engage existing and prospective small and diverse business owners in the Chicagoland area.
"We support small businesses and offer every occasion to become more profitable." stated Dr. Butler. She continued, "Our partnering with e-Local Marketplace provides an excellent opportunity for small business owners to further discover the significance that a Cook County partnership offers."
While e-Local Marketplace (ELM) does not require vendors to be MBE/DBE/WBE/VBE certified, "Diversity certification is a tremendous benefit to existing and prospective ELM Vendors. ELM meets small business owners where they are and helps prepare them for greater opportunities with Cook County", stated Anita Summers, Executive Director of ELM.
Mark Newsome, Chief Executive Officer of ITG-RMS and Chief Liaison to ELM and their technical partner Value Innovation Technologies, stated "e- Local Marketplace's partnership with Cook County presents a value added opportunity unlike most small business owners would ever imagine possible, or be in a position to benefit from."
The Cook County Office of Contract Compliance Vendor event will be held from 6:00 to 8:00p.m. Thursday, March 23, 2023 in the George W. Dunne Building at 69 W. Washington in Chicago, Illinois. Pre-registration is required via Eventbrite. Event attendees may register on-site to become an ELM Vendor and discover more about becoming a Cook County Diversity Certified Vendor. e-Local Marketplace ("ELM"), is a business to business (B2B) platform that focuses on empowering and expanding profitability for Chicagoland small, diverse, women and veteran owned businesses. Businesses are neither required to have a company website nor technical expertise.
"The eLink Gateway platform is designed to give small business owners time to focus on daily business functions while simultaneously increasing their profitability." shared Cy Kennedy, CEO of VIT.
Small business owners should pre-register on Eventbrite: https://www.eventbrite.com/e/vendor-meet-greet-w-cook-county-e-local-marketplace-tickets-533974601407?aff=ALLEVENTS.
Local and small business owners learn more about e-Local Marketplace at www.e-localmarketplace.org.
Register to become an ELM Vendor at: https://evanstonlocalmarketplace.elinkgateway.com/administration/vendorRegform/vendorregpage.xhtml.
ELM is powered by eLink Gateway™, a proprietary software of Value Innovation Technologies.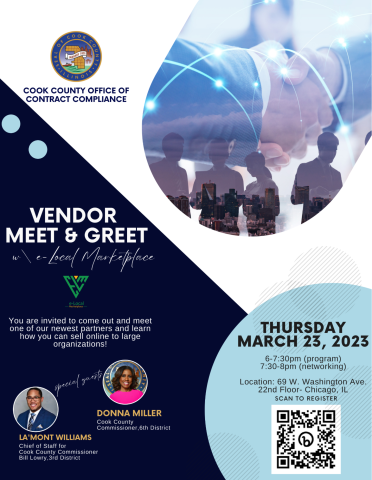 Media Contact
Company Name: E-Local Marketplace
Contact Person: Anita Summers
Email: Send Email
City: Chicago
State: Illinois
Country: United States
Website: e-localmarketplace.org