Remo, a Virtual Event Platform, Announces Major Improvements to Video, Audio Quality and User Experience
Remo.co, a leading virtual event platform, has announced significant upgrades to its features to enhance the platform's user experience. Remo, which has hosted 79,000 virtual and hybrid events over the past three years announced these upgrades during a time in which customers are opting for recession-friendly ways to host events. The changes include faster movement, simplified screen sharing, improved video call performance, and mic and cam enhancements.

San Francisco, California – Remo.co, the top virtual event platform, has announced major changes that will improve its user experience which includes the likes of Google, MIT, and Shopify. The upgrades are geared towards enhancing the quality of all events hosted on the platform. The changes come after organizing 69,000 successful virtual events that have attracted over 7,659,000 participants to date. The company wants to give its users the best service possible and is always looking for ways to make its product easier to use and more helpful for everyone involved.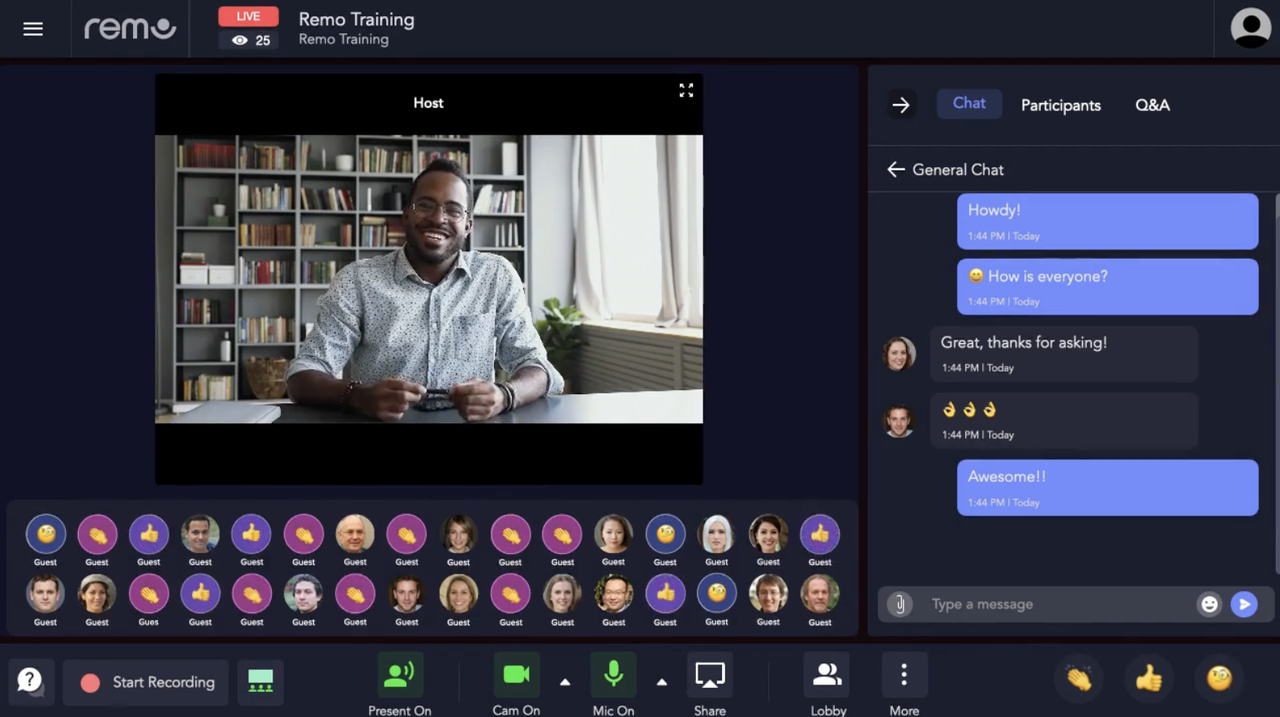 "We've listened to feedback from our community of users and have created a design that refines features we already have in place. These upgrades will help our clients deliver better events that are organized with as little effort as possible." said Ho Yin Cheung, CEO of Remo.co.
The essential changes that users can expect from Remo include faster movement and reduced load times, simplified screen sharing, improved and consistent tile layouts, enhanced video call performance, streamlined mic-cam tests, better UX, enhanced features for mic and cam, streamlined virtual background setup, and more. These changes will provide a faster platform experience, better collaboration, and a uniform look and feel.
In addition, Remo has also made significant changes to improve the user experience, including default mic and cam settings, virtual background previews, and enhanced network quality indicators. These changes will make event starts smoother, improve camera and video settings in the events, and provide better visibility over connectivity issues.
About Remo.co
Remo.co is a leading virtual event platform provider that offers presenters a cost-effective alternative to traditional conferences and seminars. Furthermore, it offers participants access to premium content without having to travel hundreds of miles. All virtual events are hosted on the internet and can be accessed via any device with an internet connection, including laptops, tablets, and smartphones.The platform is committed to providing the best user experience for its customers and has announced significant upgrades to its features to enhance the user experience. For more information about Remo, and a 14-day free trial, visit Remo's website at www.remo.co.
Media Contact
Company Name: Remo.co
Contact Person: Hoyin Cheung
Email: Send Email
Country: United States
Website: www.remo.co