$Warren Coin Incubator Offers Comprehensive Crypto Launch Services & Community-Focused Investment Opportunities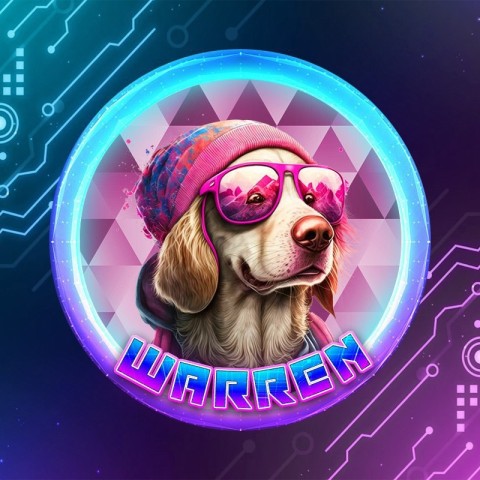 Crypto enthusiasts looking to launch their own digital coin now have an exciting opportunity with the $Warren Coin Incubator. Inspired by legendary investor Warren Buffet, $Warren Coin is a community-focused investment fund that offers multiple ways to earn.
In this pursuit, this breakthrough Incubator offers crypto start-ups a wide range of services, including liquidity provision, safe and tested smart chain contracts, website and graphics, marketing, white paper writing, and social media setup.
Uncovering the Features of the Cutting-edge $Waren Coin Ecosystem

As the core financial unit of this initiative, $Warren Coin can currently be bought on several decentralized platforms and operates on the Arbitrum smart chain, with liquidity locked. $Warren Coin was launched on 21 February 2023, the first supported project by Launchshield on the Arbitrum chain.
Overall, the tokenomics of $Warren Coin are designed to benefit holders, with a 6% buy tax that rewards 2% USDC, 1% liquidity, 2% vault, and 1% main wallet. The 9% sell tax offers rewards for 3% USDC, 1.5% liquidity, 3% vault, and 1.5% main wallet.
$Warren Coin's services can be purchased individually or as a complete package, providing an excellent opportunity for start-ups with a limited budget to launch their own digital coin. Payments can be made in negotiated cryptocurrency or cash, with an additional 2-5% of the native coin required if the liquidity is supplied.
Why Should You Invest in $Warren Coin?

There are a multitude of reasons why investing in $Warren is a smart move for those looking to enter the world of cryptocurrency. First and foremost, $Warren offers multiple revenue streams that generate passive income for investors, including USDC rewards from every buy and sell of the coin, as well as profits from the $Warren vault, which invests in a diverse portfolio of multiple cryptocurrencies.
In addition to generating passive income, investing in $Warren provides investors a unique vault structure and revenue streams. The $Warren vault is essentially a pool of money used to invest in current and future cryptocurrencies. The team takes suggestions from the community on which crypto assets to invest in, and profits from these investments are shared among active $Warren holders.
Finally, by investing in $Warren, investors are driving additional Total Value Locked (TVL) to the project. This contributes to the overall success of the $Warren coin and its revenue streams, benefiting all investors. Overall, the unique revenue streams, diverse portfolio, and comprehensive services offered by $Warren make it a solid investment opportunity for those looking to enter the cryptocurrency sector.
Exploring the Rewards Offered by $Warren Coin

Aiming to reward its holder, $Warren Coin offers a Vault that turns the community into a call channel, where they invest in projects together and shill them on Twitter and Telegram. The $Warren Vault is perfect for those who don't have time to search for new projects or watch charts. In this manner, it offers passive income without the burden of daily concerns.
Holders of 100,000 $Warren coins or more are eligible for the $Warren Vault, a cryptocurrency investment fund that pools money to invest in current and future cryptocurrencies. The team takes suggestions from the community on which assets to invest in, performs risk analysis, and decides to invest or pass on the asset. Profits from investments are kept in the vault until they are ready to disperse to active $Warren holders.
Furthermore, the benefits of these services extend to $Warren holders, as 50% of the profits go back to the $Warren vault, which is distributed among vault members. 20% of profits go to the vault liquidity, 15% of profits go into $Warren native coin liquidity, 10% of profits go to the $Warren marketing wallet, and 5% of profits go to the team's developers.
Join the $Warren Coin community today and take this crypto project to the next level! For more information, visit the following media channels:
Website: www.warrencoin.online
Medium: https://medium.com/@ablumb21
Twitter: https://twitter.com/WarrenARB
Telegram: https://t.me/warrenarb
Media Contact
Company Name: $Warren
Contact Person: Warren
Email: Send Email
Country: United States
Website: www.warrencoin.online