Cholangiocarcinoma Pipeline Appears Robust With 70+ Key Pharma Companies Actively Working in the Therapeutics Segment | DelveInsight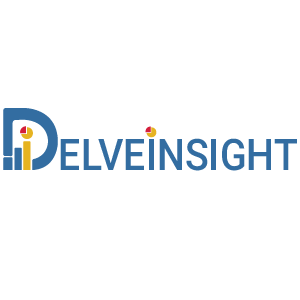 DelveInsight's, "Cholangiocarcinoma Pipeline Insight, 2023," report provides comprehensive insights about 70+ companies and 70+ pipeline drugs in the Cholangiocarcinoma pipeline landscape. It covers the pipeline drug profiles, including Cholangiocarcinoma clinical trials and nonclinical stage products. It also covers the therapeutics assessment by product type, stage, route of administration, and molecule type. It further highlights the inactive pipeline products in this space.
In the Cholangiocarcinoma Pipeline Report, a detailed description of the drug is given which includes the mechanism of action of the drug, clinical studies, Cholangiocarcinoma NDA approvals (if any), and product development activities comprising the technology, Cholangiocarcinoma collaborations, licensing, mergers and acquisition, funding, designations and other product-related details.
Key takeaways from the Cholangiocarcinoma Pipeline Report
DelveInsight's Cholangiocarcinoma Pipeline report depicts a robust space with 70+ active players working to develop 70+ pipeline therapies for Cholangiocarcinoma.
The leading Cholangiocarcinoma Companies includes QED Therapeutics, Taiho Oncology, Merck Sharp & Dohme Corp., EMD Serono/Merck, Eisai Inc., 3D Medicines, PCI Biotech AS, Basilea Pharmaceutical, Newish Technology (Beijing) Co., Ltd., Bristol-Myers Squibb, Hutchison Medipharma Limited, Jiangsu HengRui Medicine, TransThera Sciences, RedHill Biopharma, AstraZeneca, Janssen Pharmaceuticals, Syndax Pharmaceuticals, and others.
Promising Cholangiocarcinoma Pipeline Therapies includes BGJ398 (infigratinib), BGJ398, Gemcitabine, Cisplatin, CX-4945, Cisplatin, Gemcitabine, E7090, Pemigatinib, Cisplatin-gemcitabine, and others.
The Cholangiocarcinoma Companies and academics are working to assess challenges and seek opportunities that could influence Cholangiocarcinoma R&D. The Cholangiocarcinoma pipeline therapies under development are focused on novel approaches to treat/improve Cholangiocarcinoma.
To explore more information on the latest breakthroughs in the Cholangiocarcinoma Pipeline treatment landscape of the report, click here @ Cholangiocarcinoma Pipeline Outlook
Cholangiocarcinoma Overview
Cholangiocarcinoma is an epithelial cell malignancy arising from varying locations within the biliary tree showing markers of cholangiocyte differentiation. The most contemporary classification based on anatomical location includes intrahepatic, perihilar, and distal cholangiocarcinoma. Many cases of cholangiocarcinoma arise de novo and do not have a specific risk factor, but there are a number of risk factors that have been identified, including primary hepatobiliary disease, genetic disorders, toxic exposures, and infections. Similar to many malignancies, cholangiocarcinoma arises from precursor lesions such as the more common biliary intraepithelial neoplasia and the less common intraductal papillary mucinous neoplasm.
Recent Developmental Activities in the Cholangiocarcinoma Treatment Landscape
Ivosidenib tablets (AG-120) as a potential treatment for patients with previously treated isocitrate dehydrogenase 1 (IDH1) mutated cholangiocarcinoma.
In May 2020, Bold Therapeutics entered into an option agreement with an Hana Pharm Co Ltd for exclusive rights to BOLD 100 in South Korea. Under the terms of the agreement, Bold Therapeutics and Hana Pharm will collaborate for a planned phase Ib/IIa adaptive trial in gastric, pancreatic, colorectal and bile duct (cholangiocarinoma) cancer.
AG-120 (Agios Pharmaceuticals) and TAS-120 (Taiho Oncology) are in the late-stage of Cholangiocarcinoma pipeline.
Request a sample and discover the recent advances in Cholangiocarcinoma Ongoing Clinical Trial Analysis and Medications, click here @ Cholangiocarcinoma Treatment Landscape
Cholangiocarcinoma Emerging Drugs Profile
TAS-120: Taiho Oncology
Futibatinib (TAS-120) is an investigational, oral, potent, selective, and irreversible small-molecule inhibitor of FGFR1, 2, 3 and 4 being studied as a potential treatment for patients with advanced solid tumors with FGFR1-4 genetic aberrations, including cholangiocarcinoma, who were previously treated with chemotherapy or other therapies. Futibatinib selectively and irreversibly binds to the ATP binding pocket of FGFR1-4 resulting in the inhibition of FGFR-mediated signal transduction pathways, reduced tumor cell proliferation and increased tumor cell death in tumors with FGFR1-4 genetic aberrations. The U.S. Food and Drug Administration (FDA) granted Breakthrough Therapy Designation (BTD) for futibatinib for the treatment of patients with previously treated locally advanced or metastatic cholangiocarcinoma harboring FGFR2 gene rearrangements, including gene fusions in February 2021 based on efficacy and safety results from the FOENIX-CCA2 study. The FDA Office of Orphan Drug Development granted futibatinib orphan drug status for the treatment of cholangiocarcinoma in May 2018.
Pembrolizumab: Merck Sharp & dohme
Pembrolizumab is a highly selective humanized monoclonal IgG4 antibody directed against the PD-1 receptor on the cell surface. The drug blocks the PD-1 receptor, preventing binding and activation of PD-L1 and PD-L2. This mechanism causes the activation of T-cell mediated immune responses against tumor cells. It is currently being evaluated in Phase III stage of development to treat biliary tract cancer.
E7090: Eisai
Discovered in-house by Eisai's Tsukuba Research Laboratories, E7090 is an orally available novel tyrosine kinase inhibitor that demonstrates selective inhibitory activity against fibroblast growth factor receptors (FGFR) FGFR1, FGFR2 and FGFR3. Distinct from prior known FGFR inhibitors, E7090 has a basic structure which lacks the dimethoxyphenyl moiety, and in a kinetic interaction analysis study, it was observed that E7090 demonstrates antitumor effects due to inhibition of kinase activity with a binding mode (Type V) that exhibits rapid and potent binding as well as high selectivity to FGFR.1 A Phase II clinical trial (Study 201) of E7090 is underway in Japan and China to evaluate efficacy and safety in patients with cholangiocarcinoma with FGFR2 gene fusion. E7090 received orphan drug designation for a prospective indication for unresectable biliary tract cancer with FGFR2 gene fusion by the Ministry of Health, Labour and Welfare, Japan
Cholangiocarcinoma Pipeline Therapeutic Assessment
There are approx. 70+ key companies which are developing the therapies for Cholangiocarcinoma. The companies which have their Cholangiocarcinoma drug candidates in the most advanced stage, i.e. Phase III include, ImmunoGen.
For further information, refer to the detailed Cholangiocarcinoma Unmet Needs, Cholangiocarcinoma Market Drivers, and Market Barriers, click here for Cholangiocarcinoma Ongoing Clinical Trial Analysis
Scope of the Cholangiocarcinoma Pipeline Report
Cholangiocarcinoma Companies- Medivir, Hutchison Medipharma, Agios Pharmaceuticals, TransThera Biosciences, Senhwa Biosciences, Eisai, EMD Serono, Taiho Oncology, Sirnaomics, RedHill Biopharma, MacroGenics, Chia Tai Tianqing Pharmaceutical Group, Sirtex Medical, Delcath Systems Inc. Innovent Biologics, PCI Biotech AS, Basilea Pharmaceutica, QED Therapeutics, Bristol-Myers Squibb, AstraZeneca, Eli Lilly and Company, Toray Industries, Bold Therapeutics and several others.
Cholangiocarcinoma Pipeline Therapies- BGJ398 (infigratinib), BGJ398, Gemcitabine, Cisplatin, CX-4945, Cisplatin, Gemcitabine, E7090, Pemigatinib, Cisplatin-gemcitabine, and others.
Cholangiocarcinoma Pipeline Segmentation: Phases, Product Type, Molecule Type, Mechanism of Action, Route of Administration
Dive deep into rich insights for drugs for Cholangiocarcinoma Market Drivers and Cholangiocarcinoma Market Barriers, click here @ Cholangiocarcinoma Unmet Needs and Analyst Views
Table of Content
Introduction
Executive Summary
Cholangiocarcinoma: Overview
Pipeline Therapeutics
Therapeutic Assessment
Late Stage Products (Phase III)
Mirvetuximab Soravtansine: ImmunoGen
Drug profiles in the detailed report…..
Mid Stage Products (Phase II)
Gimatecan: Lee's Pharmaceuticals
Drug profiles in the detailed report…..
Early stage products (Phase I/II)
TX200-TR101: Sangamo therapeutics
Drug profiles in the detailed report…..
Inactive Products
Cholangiocarcinoma Key Companies
Cholangiocarcinoma Key Products
Cholangiocarcinoma- Unmet Needs
Cholangiocarcinoma- Market Drivers and Barriers
Cholangiocarcinoma- Future Perspectives and Conclusion
Cholangiocarcinoma Analyst Views
Cholangiocarcinoma Key Companies
Appendix
Got Queries? Find out the related information on Cholangiocarcinoma Mergers and acquisitions, Cholangiocarcinoma Licensing Activities @ Cholangiocarcinoma Emerging Drugs, and Recent Trends
About Us
DelveInsight is a Business Consulting and Market research company, providing expert business solutions for the healthcare domain and offering quintessential advisory services in the areas of R&D, Strategy Formulation, Operations, Competitive Intelligence, Competitive Landscaping, and Mergers & Acquisitions.
Media Contact
Company Name: DelveInsight Business Research LLP
Contact Person: Yash Bhardwaj
Email: Send Email
Phone: 9193216187
Address:304 S. Jones Blvd #2432
City: Las Vegas
State: NV
Country: United States
Website: https://www.delveinsight.com/consulting/due-diligence-services