IBA Global Boxing House Metaverse is set to start a new era in boxing for 540+ million fans
The IBA Global Boxing House Metaverse launch will usher in a new era of boxing.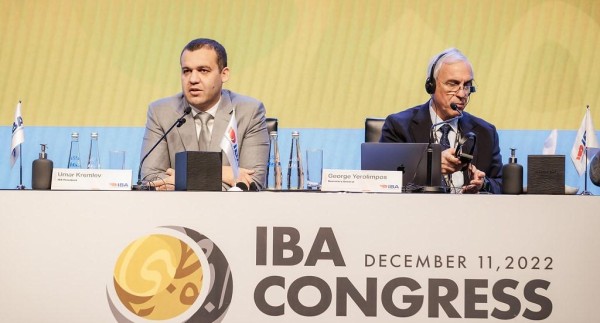 At the congress of the International Boxing Association (IBA), held in early December 2022 in Abu Dhabi, the president of the association, Mr. Umar Kremlev, announced the start of the development of an international boxing house, an advanced IT platform and most importantly – the development of a boxing metaverse, which will include VR boxing, VR training, NFTs, fantokens and own cryptocurrency, which will serve as the primary means of payment for all aspects of the platform, including subscriptions to online broadcasts of fights and championships in both real life and IBA metaverse VR Fight arenas.
With a massive audience of 540 million fans, the IBA's project is poised to become a game-changer for the entire sports community and also create a new multi-billion dollar market. This is the first time an official sports association has taken on the development of its own metaverse, making it a truly groundbreaking endeavor.
To develop such a huge IT platform, David Suleimanov was involved, an IT specialist with a great track record in project development, marketing and growth.
The platform of the international house of boxing will include state-of-the-art technology for live streaming fights and championships, ticket sales, news and subscriptions, as well as an advanced VR training system that will revolutionize how coaches train young athletes.
The IBA boxing metaverse will also allow for virtual online fights and entire championships, both globally and by national federations that are members of the IBA. This is a once-in-a-lifetime opportunity to be a part of the future of boxing.
Don't miss out; watch the project video and join the revolution:https://www.youtube.com/watch?v=mBREnXHSVXM
To learn more, visit: http://www.ibameta.com and subscribe.
Media Contact
Company Name: IBA META COMPANY
Contact Person: David Suleimanov
Email: Send Email
Phone: +995574163405
City: Abu Dhabi
Country: United Arab Emirates
Website: ibameta.com