A hi-tech company uses molecular technology to produce energy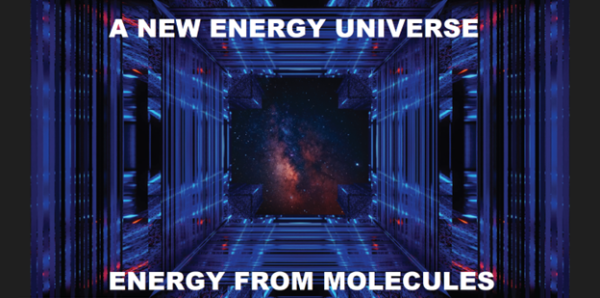 We introduce you to a new highly interesting green energy company that is about to catch everyone's attention!
The Swiss hi-tech company ReduX Technology AG operates already for some years in the green energy sector. Over the years the company has developed solutions to address two of the world's most pressing concerns: energy shortages and pollution & climate change.
Now they introduce two world novelties to the market:

The first innovation, the ReduX converter, is a plug-and-play solution to combat energy shortages and climate change. The ReduX converter reduces fossil fuel consumption by approximately 5 – 25% across a wide range of combustion systems and engines. Moreover, the device reduces CO2 & emissions by up to 80%. A market potential of several billion combustion systems is out there.
The second innovation of ReduX is a true sensation: ReduX will officially announce its revolutionary new MORF molecular technology. A System to produce high-quality synthetic fuel based on cheap or waste materials. For that, no oil wells or gas fields are necessary anymore! ReduX opens the door to a new energy source! Highly interesting in times of energy shortages!
The company is also going new ways in view of participation. They have recently started a private sale in token and are now going ICO at a CEX. But they also allow the use of their token to buy into equity. This is new in the crypto world and certainly a very interesting option.
Interested in more? Find info on https://redux-technologies.com/
Media Contact
Company Name: ReduX Technologies
Email: Send Email
Phone: +41 (0) 41 925 16 80
Country: United States
Website: www.redux-technologies.com