TASC Officially Recognised as a Great Place to Work in Saudi Arabia
TASC has announced that its office in the Kingdom of Saudi Arabia has been officially recognised and certified by Great Place to Work, the global authority on workplace culture (https://greatplacetowork.me/).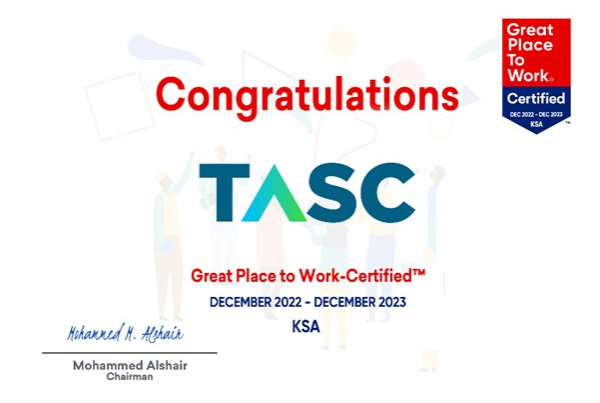 TASC KSA Great Place To Work 2022 Certificate
This widely recognised certification acknowledges how much the TASC team values their employer's workplace culture.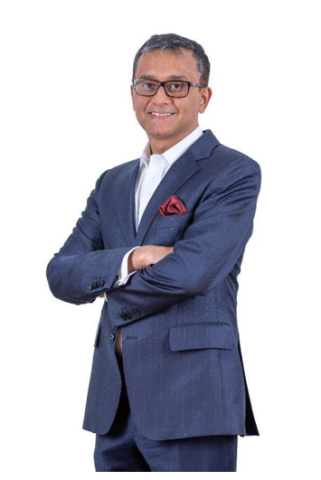 Mahesh Shahdadpuri
TASC founder and CEO Mahesh Shahdadpuri said, "Our multinational, multilingual, and multicultural team works both hybrid and remotely. I was delighted to learn that our colleagues in different physical locations had collectively expressed the same feeling: that the TASC Saudi office is a great place to work. I am equally delighted by the fact that our certification score of 97% is above the global average of 93% across all companies."
TASC is already one of the leading providers of white-collar employment and GRO services in the Kingdom of Saudi Arabia, and its reputation has always helped it to attract strong candidates for its own vacancies. It's officially a fantastic place to work, and now this certification raises the bar even higher, making TASC even more of a magnet for top talent, and for clients who want to attract the best candidates for their own businesses, as well as benefit from a whole suite of valuable employment services, too.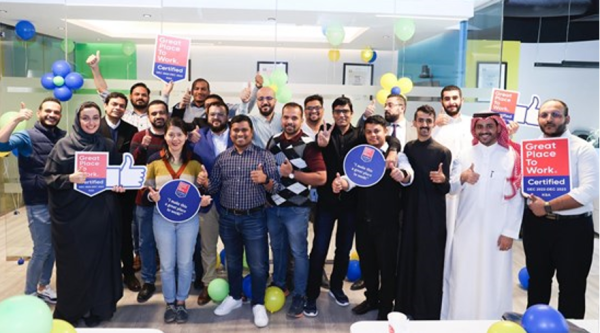 The TASC KSA Team
TASC Outsourcing is committed to empowering businesses by providing unbeatable end-to-end people solutions that include contract staffing, onboarding employees on work permits, IQAMA, new visas, permanent recruitment, cloud-based payroll management, technology-backed personnel monitoring, and PRO/ GRO services with 100% labour law compliance in the kingdom. To meet the demand for the best tech talent in Saudi Arabia, TASC's tech recruitment arm, AIQU also operates from the Saudi offices to find and manage the best tech candidates.
Anil Singh, Senior Vice President and Country Leader – Saudi Arabia, is pleased about the Great Place to Work win, commenting: "At TASC, we believe that if we just take good care of our employees, they'll take good care of our customers. Organisations that get the most from their people are those who invest the most in their success. The Great Place to Work initiative is very important to us. It gives us a real measure of our level of employee investment on factors such as ongoing professional development training to help people work at their best, and mentoring to help them unlock their full potential."
Ghadah Aldawood, TASC's HR Operations and Government Relations lead is equally delighted with the certification: "The team has actively worked together to create a workplace where everyone feels valued and heard. We understand the importance of employee engagement for retention and happiness, and this certification shows that we are getting it right."
Great Place to Work offers the most robust national workplace culture recognition programme for measuring the workplace experience. 30 years of data and research have gone into creating its employee experience platform, and its Trust Index survey is taken by millions of employees every year. It offers benchmarking data, shares best practice suggestions that it gathers from the world's leading companies, and is widely regarded as an authority in this field.
It measures organisations across six parameters: Values, Innovation, Financial Growth, Leadership Effectiveness, Maximising Human Potential and Trust. TASC's success underlines the fact that all its employees, no matter what their roles, have a consistently positive experience at work. Independent studies have shown that companies that achieve high scores across all six of these parameters grow their revenue three times faster than their less-inclusive competitors.
As Anil Singh puts it, "Every employee counts in TASC KSA, and for us, it's all about connectivity, innovation, and human qualities like passion, character, and collaboration. To survive and thrive in the future, organisations have to build a workplace for all, and our Great Place To Work win endorses the many steps that we have taken to achieve this."
Great Place to Work maintains a searchable list of certified organisations, and TASC is now focused on maintaining its place on it by continuing to invest in its staff and its workplace culture. The company is working towards renewing its certification next year.
Media Contact
Company Name: TASC
Contact Person: Albatul Alharthi
Email: Send Email
Address:Top Talent Consulting Ltd., Building 1, Office No. 4, 1st Floor Salahuddin Al Ayoubi Street, King Abdulaziz Dist. P.O. Box: 11452
City: Riyadh
Country: Saudi Arabia
Website: https://tascoutsourcing.sa/en