Shacola Thompson, lady of many hats' spearheads Cola Limited Productions as CEO
Shacola Thompson wears many hats. She oversees all development and production, corporate structure and strategic planning, and green-lights projects for Foremost Entertainment.
Ms. Thompson has proven to be a force to be reckoned within the entertainment industry—currently, she serves as Producer, Founder and CEO of Cola Limited Productions, an entertainment company currently overseeing multimedia advancement, investment, and technology.
She has produced several multimedia projects such as "Welcome Home, Sasha Lanes, Halfway, Child Support, Squatters, A Day of Trouble and Detention Day".
Shacola cares deeply about women and children's rights and is committed to driving change, promoting empowerment, and giving a voice to the voiceless through the various initiatives – she is dedicated to providing employment opportunities to minorities and women who are often underrepresented in the entertainment industry. It is Shacola's firm belief that young women globally are among the most dynamic and powerful demographic groups in the world today, both in terms of numbers and collective potential. Thus, investing in the personal advancement of these women today will provide them with the tools to reinvest in their own lives, their families, and their communities.
A graduate of Brooks College, where she majored in Fashion Design. She began modelling for clothing brands, runway shows, publications, and commercials. Shacola was also a Miss California United States pageant candidate and represented her hometown of Firebaugh, California.
Shacola Thompson is both an on-stage and in-film actress. Early on, she appeared in school plays and talent showcases as an actress. She then started a professional acting career, playing the principal roles in movies and plays such as "Little Red Riding Hood, Torn: The Willie Lynch Letter." Her exceptional skills, tenacity, and radiant smile have succeeded since moving to Los Angeles. Her acting credits include "99 North," "Detention Day," and "A Day of Trouble," among other small films.
Ultimately, Ms. Thompson has broken down barriers for both herself and others in the industry by opening doors through her work in acting, producing, and corporate leadership.
Beyond making strides in her craft in the entertainment industry, Shacola enjoys jet setting around the globe and spending time with her horses.
ABOUT COLA LIMITED PRODUCTIONS:
Cola Limited Productions is a full-service video production company from concept to completion-writing, producing, directing, editing and securing distribution – committed to meeting your company's needs.
Cola Limited Productions is a company and creative content shop servicing clients ranging from Fortune 500s to governments and small businesses. The team has extensive experience in branded and digital content, commercials, concerts, and corporate video for both business to business and business to consumer.
They work on productions both big and small and guarantee high quality on each and every project. Their nimble, strategic, and cost-effective practices ensure that each production is maximized to its potential.
For more information, to collaborate or media enquiries, please contact Phindile Nxumalo on +27-71-787-7002 or email [email protected]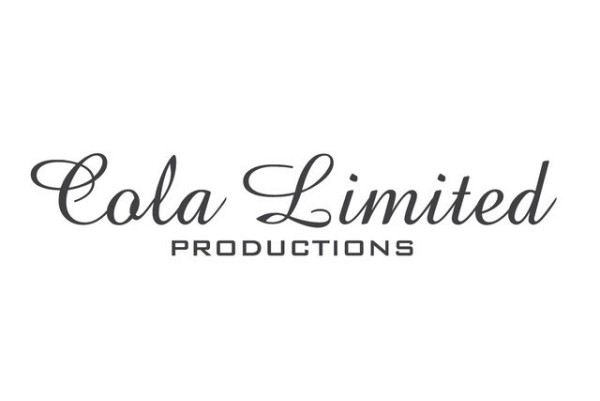 Media Contact
Company Name: Cola Limited Productions
Contact Person: Phindile Nxumalo
Email: Send Email
City: Los Angeles
State: California
Country: United States
Website: https://www.colalimitedproductions.com/