Oklahomans Tipping Habits Show It Truly Is The Heartland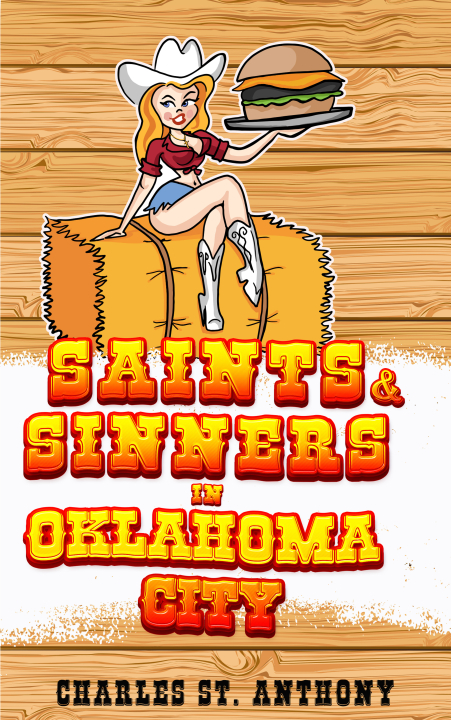 Study shows Oklahomans are more generous than any average state in the USA
A new case study to be released just in time for the anniversary of The Oklahoma Land Rush suggests that Oklahomans are more generous than any average USA state, at least according to writer Charles St. Anthony.
In a work of gonzo journalism, Saints & Sinners in Oklahoma City is a humorous look at the food habits of Oklahoma. In researching the study, Charles St. Anthony performed more than 500 deliveries for UberEats and DoorDash in the Oklahoma City metro area and found that Oklahomans tip more than in a previous study he did in Beverly Hills, California.
It was in carrying out this research Charles found out about the tipping tendencies of Oklahoma. "Not only did people tip more often in Oklahoma," Charles explains, "But the average tip was higher as well. Oklahomans tipped 75% of the time an average of $3.41 while in my study in western Los Angeles they only tipped 54% of the time an average of $2.23." Charles goes on to note that part of the reason for the higher tipping in Oklahoma is that the apps such as UberEats include animations and ways to entice people to tip more. "I don't think that explains everything, though, as even the highest tip in the study was also in Oklahoma. Someone tipped me almost $40 for delivery from Inaka Sushi on Pennsylvania Avenue. Considering the median household income for Los Angeles is $62,142 compared to Oklahoma City's $55,557, it would appear that Oklahomans not only tip more but also tip a greater percentage of their income than in Los Angeles. Oklahoma truly is the Heartland."
The work is filled with quirky and irreverent humor, and even includes a tongue-in-cheek look at the history of the Oklahoma Land Rush. Readers can also learn how many orders or fries people in Oklahoma order, how Oklahomans like their steaks done, and to what extent people in Oklahoma order ranch dressing. Saints & Sinners in Oklahoma City: An Exploration of Food Culture in Oklahoma City Using Food Delivery Apps by Charles St. Anthony is being released on April 22, 2022 by I.G. Studios LLC as a short read and can be found on major online retailers.
Link to book on Amazon here
Press Contact: Charles Ayres
Press Email: [email protected]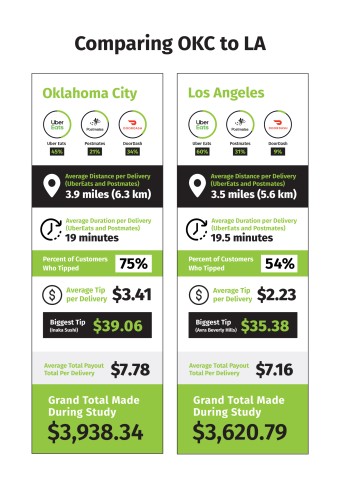 Media Contact
Company Name: Dtlahustler.com
Contact Person: Charles Ayres
Email: Send Email
Country: United States
Website: dtlahustler.com